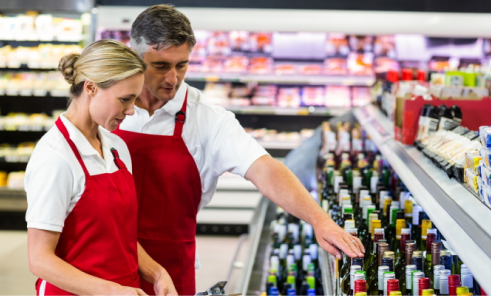 Cora is part of the Louis Delhaize Group. They operate over 80 stores across Europe, 14 of which are based in Romanai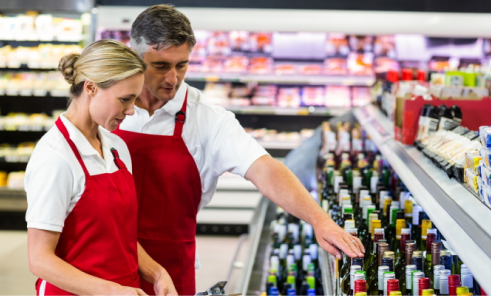 Challenge
Cora was unable to cope with the volume of tickets and the accuracy of the information displayed on their tickets.
Solution
Cora Romania selected NetTickIT Publisher to ensure ticket compliance and improved product and promotional information in-store.
Simplifying ticketing process across Cora Romania stores
Cora is a retail group of hypermarket stores based throughout Europe. They are owned by the Louis Delhaize group and were founded in 1974. They have over 80 stores in Europe, 14 of which are in Romania.
The Challenge
Cora generates a very high volume of promotional and shelf edge tickets on a daily basis. They were struggling to cope with the production and management of tickets across their store network. They also had issues with the accuracy of their signage as they were using a wide range of sizes from large A0 signs (841 x 1189mm) down to shelf edge labels and had complex data sets held in different areas which were becoming increasingly difficult to manage.
The Solution
Cora selected NetTickIT Publisher from Pierhouse. This solution automatically renders appropriate artwork for in-store printing, central printing or output to any device that can be connected to NetTickIT. Publisher imports and processes content from ERP and Marketing Resource Management (MRM) systems, managed print services solutions, spreadsheets, NetTickIT OnePoint and many other third party systems. Content can include product descriptions, prices, barcodes, pictures, ingredients, country of origin, QR codes, marketing messages and brand standards. Our Publisher software eliminates version control issues to ensure that staff have access to the very latest updates so that in-store tickets are always compliant.
The Benefits
Cora are able to control their ticketing processes centrally ensuring standardisation across their Romanian store network. They no longer have to work with multiple complex data sets held in different areas which ensures that tickets printed by staff are the very latest versions and are fully compliant. Cora have much greater accuracy across their ticketing and signage portfolio and the automation means they have quicker turnaround times for implementating promotional, product and price changes in-store.
Do you find this interesting?
A lot of time and money is spent calculating
Contact us